Holiday Lighting by TQI
Have a Hassle Free Holiday,
Leave the Decorating to Us
Install, take down & storage available
Roofline Lighting
Tree Wrapping
Pre-lit Garlands
Wreaths
LED Lighting
Over 15 Years Experience!
Why TQI?
Whether you're looking for striking and dramatic or soft and elegant, let Lighting by TQI bring your home to life at night and extend the use of your beautiful outdoor spaces.
Many people pay high prices for bold architecture and gorgeous sweeping landscapes, but fail to light it properly after dark. Create the perfect ambiance for your home with timeless outdoor lighting, which has also been shown to be more of a deterrent to burglars than replacing doors, locks and windows!
Lighting by TQI serves many clients throughout the Oklahoma City metro area with first-in-class expertise and knowledge. Because it's very difficult to adequately photograph and capture lighting at night, we offer in-person tours upon request so you can see the stunning end results first-hand.
"Offering beautiful lighting to clients is not my job, it's my passion," said Lighting by TQI Owner Ashley McMillin. "I do all the design and installation from start to finish because I enjoy it, and I stay involved in 100 percent of the job."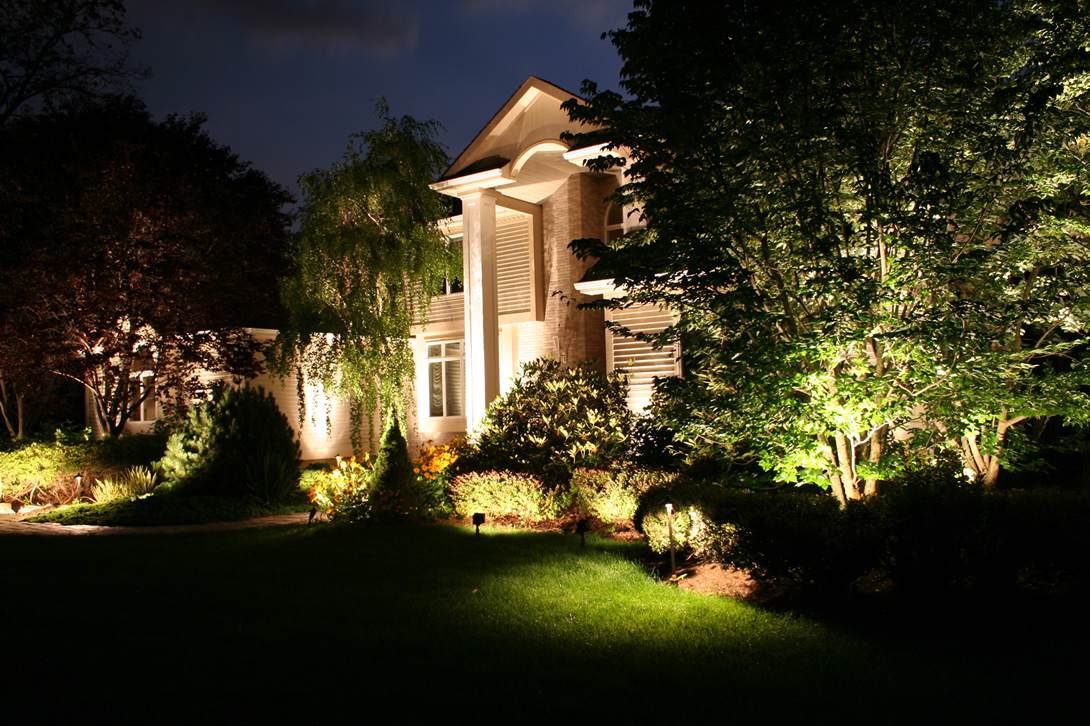 TQI Gallery
We are proud of the work we do for our clients.  We would love to show off your home in our gallery below when we are done with your project!
Commitment to Quality
At TQI we only use the highest quality lighting available on the market.  Our lights are professional commercial grade. This means that you can be confident in the lighting system you're getting will far exceed your expectations. With no compromise in parts or in the high grade solid brass fixtures and materials, your installed lighting system is guaranteed to bring you years of pleasure and enjoyment.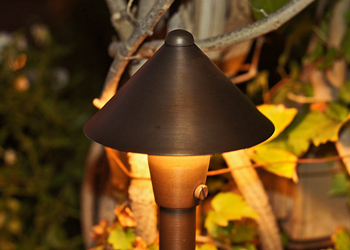 What our clients are saying
I was pleased to know there are still business owners out there who truly care about their customers and provide quality customer service. Lighting by TQI is definitely one of them.
Ashley installed a color spectrum digital lighting system in my backyard two years ago and it still works perfectly. If there is ever a hiccup with the system – which is usually my fault because I am not tech-savvy – Ashley is there within 48 hours to fix it. All 15 trees in my backyard have their own digital fingerprint, which means I can program each tree to one of 250 different colors in the spectrum, save different themes, have them slowly rotate through the color spectrum all at the same time or at different times and the best part is… I can conveniently manage is all from inside my house with my smart phone.
When Ashley installed the wiring underground, he left the backyard exactly as it was before. He does such a great job I plan to install a similar system in my front yard and at my veterinary clinic to illuminate all the trees there, too.
You couldn't pick a better system for your home, and you definitely couldn't pick a better person to work with for installation. I would, have and do recommend Lighting by TQI to everyone I talk to.
Being a local business owner myself, I love supporting local businesses in our community. Plus, you get to work with someone who truly cares about his work and his customers.
Dr. Chris Rispoli
Word travels fast when a company has the artistic insight to frame your house beautifully in lights. I was referred to Ashley from a friend that had extensive lighting done at her home. I agreed with her that Ashley has an artistic touch you can see in his designs. He uses the best and newest lighting features available to illuminate your home. The result is amazing and he will work within your budget to get the best results possible. Ashley and his crew are professional and his timeline for completion is right on the mark. There is no one that I would recommend for lighting your exterior except Ashley. If you want an excellent job that shows off your house, Ashley is the one to hire!
– Jane Northey
In the past year we have had Ashley and TQI complete two projects for us.  I had promised my family this year that we would put Christmas lights on our newly purchased home.  Ashley and his team helped me fulfill that promise and the house was lit in a specular way for the holiday season.  The simple beauty of the lights brought great joy to our family, our friends, and our neighbors.
After such a great display during the holiday season, we contracted with Ashley and his team to do all the landscape lighting of our new house.  The results are indescribable.  The house is lit with a beauty and artistry that I didn't even know was possible.  Again, our neighbors have not only comments on how good it looks, but have also started conversations with TQI to have their landscapes and yards lit by this extraordinary team.  We could not be more impressed or more pleased with the work they have done.  I would recommend them to anyone wholeheartedly and without reservation!
Tom Manners